Materials cabinets in the kitchen are made of determine how they will look or gel with the kitchen environment. Materials will ascertain how cabinets will stand up in the test of time. It is important thus to be particular in choosing the best possible materials.
Normally speaking, the best kitchen cabinets are made of hardwood. Since hardwood can be really costly, people tend to swap hardwood with plywood and other inexpensive materials. Let's read on to know about some good material choices for kitchen cabinets.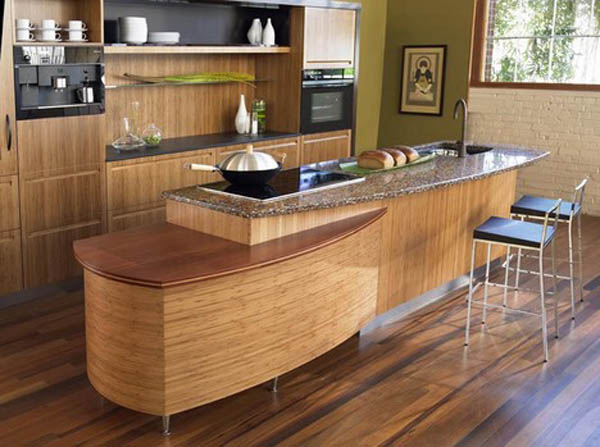 White oak is durable and strong. Generally it is only used and made available as a custom option, but it certainly makes a good material for cabinets in the kitchen. With a golden tinge and subtle grains, the cabinets made from white oak are artistic and lasting.
Not as durable and strong as white oak, but red oak still is pretty durable and inexpensive in comparison to other materials. Available in pronounced grain pattern, red oak is available in different styles and finishes.
Hard, elegant and formal, cherry is certainly a traditional and versatile material for kitchen cabinets. Available in smooth fine grains, the cherry wood is reddish-brown in appearance.